Reverse Mortgages in Canada:
A Comprehensive Guide
If you are a senior homeowner in Canada and are looking for a way to tap into your home equity, a reverse mortgage might be a suitable option for you. A reverse mortgage allows you to convert a portion of the equity in your home into tax-free cash without having to sell or move out of your home. This guide will provide you with a comprehensive understanding of reverse mortgages in Canada, including how they work, eligibility requirements, benefits, and risks.
What is a Reverse Mortgage?
A reverse mortgage is a type of loan that allows seniors to access a portion of the equity in their home without having to sell or move out of their property. Unlike traditional mortgages, which require you to make monthly payments to the lender, with a reverse mortgage, the lender pays you in the form of a lump sum or regular payments. The loan is repaid when the home is sold, typically after the borrower has passed away or moved out of the property.
How Does a Reverse Mortgage Work?
To be eligible for a reverse mortgage in Canada, you must be at least 55 years old and own a home that is your primary residence. The amount you can borrow depends on your age, the value of your home, and the equity you have in your property. Typically, you can access up to 55% of your home's value through a reverse mortgage.
The loan is secured by your home, and interest accrues on the outstanding balance. However, you are not required to make any monthly payments, and the loan is only due when the last surviving borrower has passed away, sold the home, or moved out of the property.
Benefits of a Reverse Mortgage
One of the main benefits of a reverse mortgage is that it allows you to access the equity in your home without having to sell or move out of your property. This can be particularly beneficial for seniors who may need extra cash to cover living expenses, healthcare costs, or home renovations.
Another benefit is that the loan is non-recourse, which means that the amount owed can never exceed the value of the home. This means that you or your estate will never owe more than the value of your home, even if the loan balance exceeds the home's value at the time of repayment.
Risks of a Reverse Mortgage
While a reverse mortgage can be a useful financial tool for seniors, there are also risks associated with this type of loan. One risk is that the loan balance can increase over time, potentially reducing the amount of equity you have in your home. This can make it more difficult to sell or transfer ownership of the property in the future.
Another risk is that interest rates can fluctuate over time, which can affect the amount of money you owe on the loan. Additionally, the fees associated with a reverse mortgage can be higher than those of a traditional mortgage, which can eat into the equity you have in your home.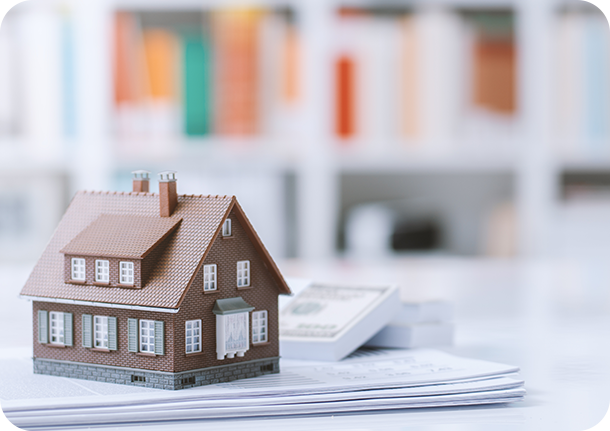 Simply put...
A reverse mortgage can be a viable option for seniors who are looking to access the equity in their home without having to sell or move out of their property. It is important to carefully consider the benefits and risks of this type of loan before deciding whether it is the right option for you. If you are considering a reverse mortgage, it is recommended that you consult with a financial advisor or mortgage professional to help you make an informed decision.
We Offer A Range of Solutions For All Your Reverse Mortgage Needs!
A home equity line of credit or HELOC is a line of credit taken out by a borrower to access the equity in their home. The amount you can access is based on the amount of available equity in your home, which is determined by subtracting the appraised value of your home relative to any existing mortgages. The more equity you have available, the larger the line of credit amount you can qualify for. Whatever the reason you have is for needing to access your equity, HELOC loans are a great solution that allow you to access equity with flexible terms and payment options.
Why Choose Burke Financial
While many financial institutions may offer 2nd mortgages in Ontario, finding a lender that fits your personality and your financial needs is easier said than done. That is unless you have a mortgage brokerage specializing in precisely that.
Burke Financial is an experienced mortgage broker that will help you get the best interest rate for your situation. We access our vast network of private lenders, MICs, banks, and investors to find the right match. We invest our time and resources with as much care as you've put into owning and maintaining your home.
At Burke Financial, we understand that taking out a second mortgage in the GTA and other cities across the province is a big deal, and we don't take it lightly. We have ample industry experience helping people from all over Ontario get the best mortgage rates and will do everything to make sure you get the best possible deal.
Our team will help you weigh your options and identify the right type of mortgage product for you. A 2nd mortgage might be the right solution for you!
We're always happy to answer questions to help our clients better understand the process. Apply now to get in touch with one of our mortgage broker specialists.
+$
0
Millions in Loans Funded
+$
0
Millions Dollars Saved for Clients
+
0
Happy and Satisfied Customers
Communities We Serve
We provide service throughout all of Ontario with a focus on the following cities: