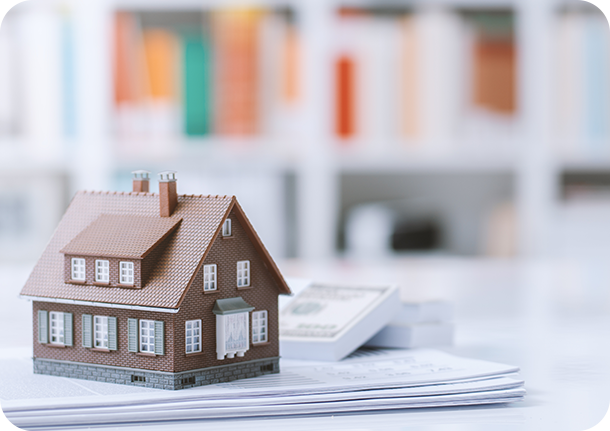 Simply put...
Burke Financial is an award-winning mortgage broker committed to helping homeowners make the most of their home equity. We specialize in finding the best 2nd mortgage rates in Ontario and helping property owners make the most of their investment.
Second mortgages might seem overwhelming or confusing at first, but they don't need to be. In fact, a 2nd mortgage is one of the most common borrowing tools among homeowners.
A quality mortgage broker can help save you a lot of money by matching you with the right second mortgage lender in Ontario. In fact, a mortgage holder could avoid bad credit and save over $1,000 monthly — that's more than $12,000 a year!
Our mission is to provide the best possible customer experience for our clients. We help homeowners at every credit level find their best financial footing with options for mortgage loans, mortgage refinancing, and more. Our 2nd mortgage services are available across Ontario.
Second Mortgage Calculator
The Benefits of a Second Mortgage from Burke Financial
Homeowners have the freedom to use the capital from a 2nd mortgage however they see fit. When we meet with our clients, we listen to their needs and match them with the right financial solution to help them reach their goals. Accessing a private second mortgage is an untapped opportunity that you may not have thought of, but it could be just what you need to make that investment in your home or for your family.
Whether you are looking to pursue debt consolidation or a large-scale renovation on your home, a Burke Financial mortgage broker will help lay out all of your options, so you can decide where your money is better spent. Consider the convenience of working with a second mortgage broker in Ontario.
Maximum Cash Out
If your goal is to get the most cash out of your property as possible, you want to get approved for the highest loan to value ratio possible. While most lenders will only approve up to 80% Loan-to-Value (LTV), we have Second Mortgage lenders who will approve up to 85%, even in 90% loan-to-value in some situations. For a $1,000,000 home, that could be an extra $50,000 or $100,000 in your hands!
Fast Access to Equity
Since the approval process is much simpler when it comes to a Second Mortgage, you are able to get access to the equity in your home much faster. Most of the time a Second Mortgage is approved based on the equity in the property, allowing the approval and funding process to go much smoother. Getting you the cash you need, quicker.
Flexible Payment Structure
No matter what your monthly household income is, a Second Mortgage can be structured to ensure your monthly obligations are not too much to handle. Even client's who have little or no income can have their payments structured to match what they can afford. In many cases, we can even prepay the entire mortgage upfront, giving you no monthly payments during the term!
Reduce Monthly Payments
By using a Second Mortgage to consolidate higher interest debts you can reduce your monthly payments. In many situations, we have helped our clients reduce their monthly payments by up to 75%! Helping our clients not only be able to better afford their obligations, but also be able to put money aside for what matters most!
Rebuild Credit Score
Having bruised credit can be detrimental to most people trying to improve their financial situation. For most homeowners, the home equity they have built up over the years will mean they can obtain a Second Mortgage to help polish up their credit score and perhaps secure larger loans in the future.
Cash for Renovations
Whether you have a project that you want to complete or are worried about having funds available to finance an emergency home repair like a leaky roof or cracked foundation, a Second Mortgage allows you to tap into the equity in your property to complete those renovations.
2nd Mortgages
Owning equity in your home is a significant asset to your finances. Most people don't realize how much home equity they have built up in their years of homeownership, and they would probably be surprised at the kind of funds they can secure through a 2nd mortgage.
Every month that you pay down your mortgage, you build capital. So when unexpected repairs arise, or an investment opportunity presents itself, you have the advantage of accessing your home's equity to take that next step. Taking out a 2nd mortgage as a homeowner can be a great way to access your home's equity at very competitive interest rates.
For most people in Ontario, their home is their sole real estate investment. Utilizing a 2nd mortgage is a great way to tap into your home equity. This borrowing option is an opportunity to free up capital using the equity you've built up in your property. A 2nd mortgage offers homeowners across Ontario the freedom to use the wealth they've acquired however they see fit.
We Offer A Range of Solutions For All Your Second Mortgages Needs!
A home equity line of credit or HELOC is a line of credit taken out by a borrower to access the equity in their home. The amount you can access is based on the amount of available equity in your home, which is determined by subtracting the appraised value of your home relative to any existing mortgages. The more equity you have available, the larger the line of credit amount you can qualify for. Whatever the reason you have is for needing to access your equity, HELOC loans are a great solution that allow you to access equity with flexible terms and payment options.
Why Choose Burke Financial
While many financial institutions may offer 2nd mortgages in Ontario, finding a lender that fits your personality and your financial needs is easier said than done. That is unless you have a mortgage brokerage specializing in precisely that.
Burke Financial is an experienced mortgage broker that will help you get the best interest rate for your situation. We access our vast network of private lenders, MICs, banks, and investors to find the right match. We invest our time and resources with as much care as you've put into owning and maintaining your home.
At Burke Financial, we understand that taking out a second mortgage in the GTA and other cities across the province is a big deal, and we don't take it lightly. We have ample industry experience helping people from all over Ontario get the best mortgage rates and will do everything to make sure you get the best possible deal.
Our team will help you weigh your options and identify the right type of mortgage product for you. A 2nd mortgage might be the right solution for you!
We're always happy to answer questions to help our clients better understand the process. Apply now to get in touch with one of our mortgage broker specialists.
+$
0
Millions in Loans Funded
+$
0
Millions Dollars Saved for Clients
+
0
Happy and Satisfied Customers
Communities We Serve
We provide service throughout all of Ontario with a focus on the following cities: