Stop Power Of Sale
Ontario
Simply put...
When a borrower fails to make the agreed-upon payments on their mortgage, a mortgage lender has the option to begin a Power of Sale process to recoup their money. A power of sale can seem daunting, but it doesn't have to be.
A Power of Sale can also happen if the borrower is using the property for an illegal purpose, if they have not kept the property in good condition, haven't paid their property taxes, or if they don't have adequate property insurance.
When faced with a Power of Sale, Ontario residents can be evicted and see their homes sold in order to pay the mortgage lender the principal amount they initially loaned. This amount includes interest and related expenses and fees, which can add up quickly.
Luckily, there are several effective methods you can use to stop the Power of Sale process, and Burke Financial is well-versed in all of them.
The Benefits of Using Burke Financial to Stop Power of Sale
Stopping a Power of Sale on your home can be a complicated process unless you have a team of experts on hand to guide you through every step. For a lender to proceed with a Power of Sale, they have to follow a relatively strict process. At Burke Financial, we use our expertise and knowledge to help borrowers behind on their payments by stopping a Power of Sale from occurring. We can help get lenders off your back and put you on the road to financial security and stability. Our team has the experience to STOP Power of Sale proceedings in their tracks and can do so using a number of tried-and-true methods. We help stop Power of Sale proceedings across Ontario.
Here is what you can expect to experience during Power of Sale proceedings:
Fast Access to Equity
When you are facing an incredibly stressful situation like a Power of Sale, you need access to your equity quickly in order to catch up the arrears and stop the process. We can help you get access to that equity, fast, and have closed Stop Power of Sale applications in as little as 48 Hrs!
Reduce Stress
We have worked with hundreds of clients facing Power of Sale, so we understand how extremely stressful the situation can be. Our team knows that time is of the essence in a situation like this, and work hard to get this completed as quickly as possible so you can stop worrying about losing your home and get back to a normal life.
Future Equity Growth
By not losing your home under Power of Sale, you are able to take advantage of the future value growth of your home. For example, if you own a $500,000 home and the value of your home goes up 10% over the year, you have just earned $50,000 you would have lost out on if you lost your home. In most situations, that alone offsets all any fees or costs associated with the financing.
Housing Stability
Let's face it, moving sucks. Especially when you are forced to move and might not be in the right financial situation to do so. By getting a Stop Power of Sale solution you will be able to stay in your current home and not have to worry about dealing with the immense stress and costs associated with finding a new place to live and moving.

Reduce Additional Costs and Fees
When you are in a Power of Sale, there are very high costs associated with the entire process that you must incur. Including lender fees, administration fees, property management fees, legal fees, and more. Every day that goes by will cost you more and more time and money. Our Team will work to get you funded as quickly as possible to minimize those costs.

Flexible Payment Structure
In most situations, a Power of Sale occurs because your monthly obligations are too much to handle. Our goal is to make sure you don't end up in the same situation again. We will work with you to find the payment amount that is maneagable for you, and in many cases, we can even prepay the entire mortgage upfront, giving you no monthly payments during the term!
Power of Sale Solutions in Ontario
Burke Financial is an award-winning Mortgage Brokerage committed to helping homeowners maintain control of their properties. Even if you've had some trouble making mortgage payments or owe mortgage arrears, we have the resources to STOP Power of Sale proceedings in their tracks and have done so using several tried-and-true methods.
We go to bat for our clients across Ontario. Whether you're facing foreclosure in Ontario or a Power of Sale in Toronto, Burke Financial can help. Learn more about what we can do to help you stop the Power of Sale process.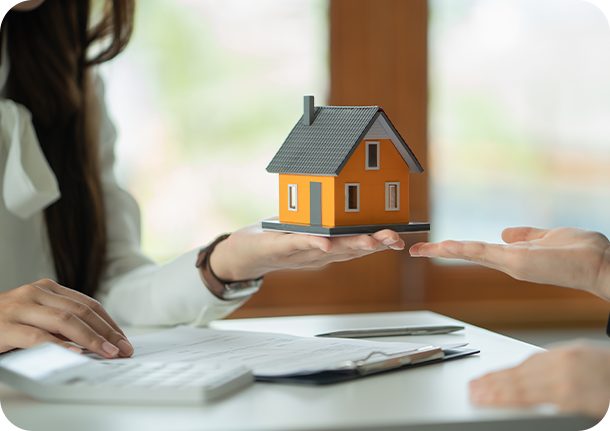 We Offer A Range of Solutions For All Your Second Mortgages Needs!
A home equity line of credit or HELOC is a line of credit taken out by a borrower to access the equity in their home. The amount you can access is based on the amount of available equity in your home, which is determined by subtracting the appraised value of your home relative to any existing mortgages. The more equity you have available, the larger the line of credit amount you can qualify for. Whatever the reason you have is for needing to access your equity, HELOC loans are a great solution that allow you to access equity with flexible terms and payment options.
Why Choose Burke Financial
At Burke Financial, we specialize in communicating with lenders on behalf of our clients and delivering the best techniques and resources to combat a Power of Sale in Ontario. When it comes to protecting your home and your family, we leave no stone unturned. Our Mortgage brokers are available on-hand to put a stop to this process and ensure you remain in your home.
We are a customer service leader, and we're committed to creating a positive and stress-free experience for our clients. Your home is an essential part of your story, and you deserve to continue writing.
Don't stress over losing your home. Let the experts help. Get in touch with Burke Financial today.
+$
0
Millions in Loans Funded
+$
0
Millions Dollars Saved for Clients
+
0
Happy and Satisfied Customers
Communities We Serve
We provide service throughout all of Ontario with a focus on the following cities: